Holistic Yoga and Wellness Center

Holistic Yoga and Wellness Center
Concept of our studio: we are committed to a holistic approach to health and wellness. We are not only offering 4-5 different yoga classes daily for every level, every need, every little muscle and ligament, but we care about your overall health and wellbeing. There are time slots before and after classes when you can talk with the teacher about your expectations, your needs, any difficulties or challenges you experience in your practice, get advice on diet, lifestyle, breathing techniques etc.

We recognise that nowadays the stress level is skyrocketing, that's why we offer relaxation and meditation practices and healing techniques like Sound Therapy, Mindful tea ceremony, Sekhem and Raindrop. It's your chance to enjoy being in the present moment, just listening to your body, relaxing your mind.

For ladies we offer special classes of Face Yoga to rejuvenate and relax the face. Expectant and new mothers can join our Motherhood Support Circle for gentle yoga and valuable sharings in a group of other mums

There is also regular workshops on health and wellbeing, special free time for our DB Community to grow stronger together. We are organizing more meditation, mindfulness and spiritual practices for adults and kids activities, stay tuned by subscribing to our Facebook or Instagram pages.

One of the classical yoga styles, which benefits the entire body and all its systems. The aim of Hatha yoga is to bring the body and the mind together in perfect harmony and balance. Every asana can be adjusted for a complete beginner or upgraded to an experienced practitioner allowing continuous progress.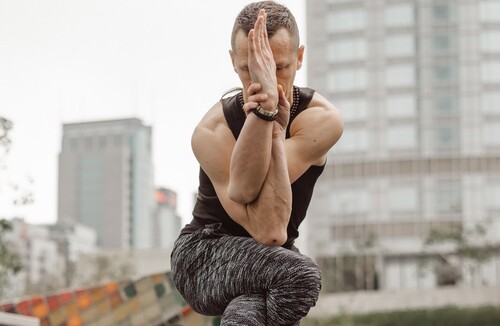 One of the classical yoga styles, which benefits the entire body and all its systems. The aim of Hatha yoga is to bring the body and the mind together in perfect harmony and balance. Every asana can be adjusted for a complete beginner or upgraded to an experienced practitioner allowing continuous progress.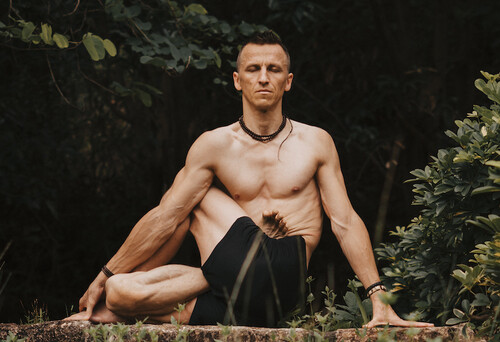 This class contains flowing posters which are changed in a slower rhythm. The idea of the practice is to give an opportunity to the students to listen to their body, to create a space within themselves to connect deeply to their inner self.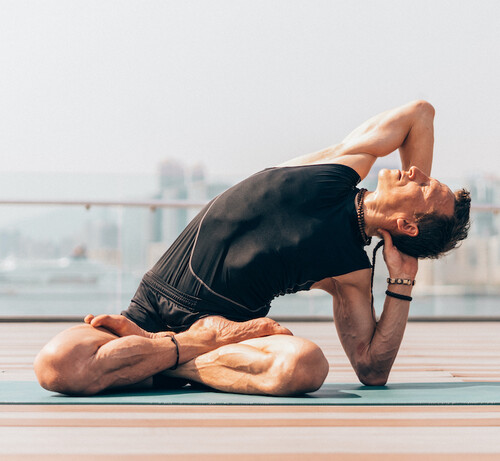 The static phase of each pose is much longer than usual Hatha yoga style to activate much deeper layers and smaller muscles which almost never work in our daily life. There are plenty of benefits working with the body on that level as the oxygen supply increases significantly in connective tissues and ligaments detoxing and healing them.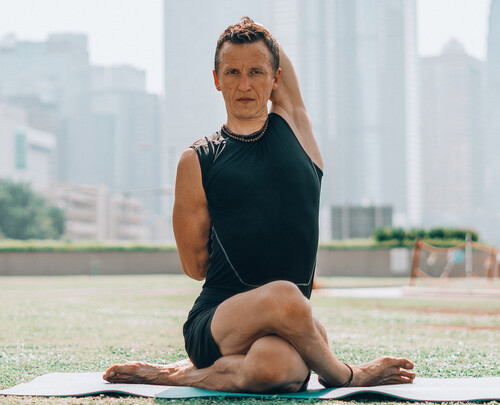 Due to modern life style ailments this class was developed to recover from and minimize those harmful effects of stressful life in a big city. Therapeutic modifications were done to common yoga poses to re-balance bodily systems. Its softer and slower practice aiming to restore the energy flow in the body and listen to its needs.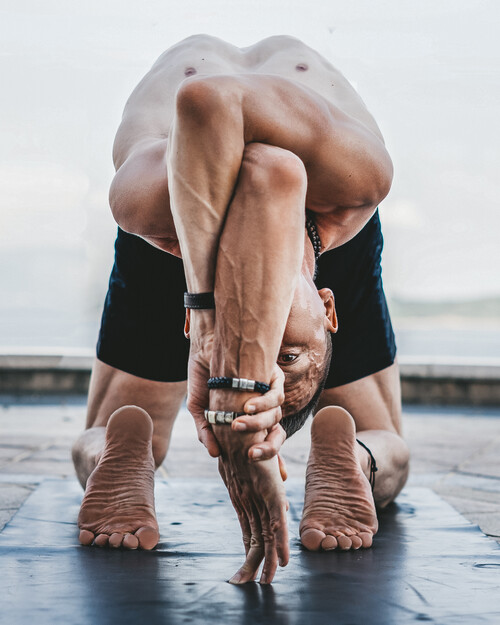 Suitable for those who want to perfect their muscle structure and ready to put efforts and energy in that. It's a very active workout involving cardio system and most of the muscles of core, back and legs. It helps to develop endurance and stamina. When done regularly and to the full extend brings the most visible results in the body in a short time.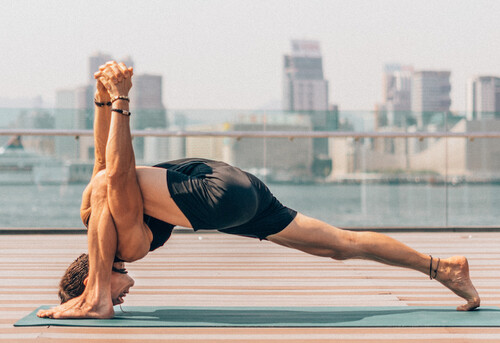 It's a great class for those who want a change from gym practice to something gentler, yet powerful and strength developing. The class is fun and dynamic, it incorporates the athleticism of Ashtanga yoga tradition, enhancing it with fitness legacy of the last century.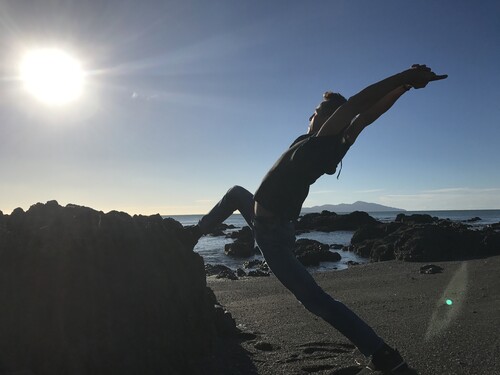 Traditional yoga practice to awaken all systems of the body and prepare for an active day. Asanas are carefully prepared to ensure that the transition between bio-cycles of night and day are done in a gentle manner and by the end of the class the body is full of energy and can move more naturally and vigorously.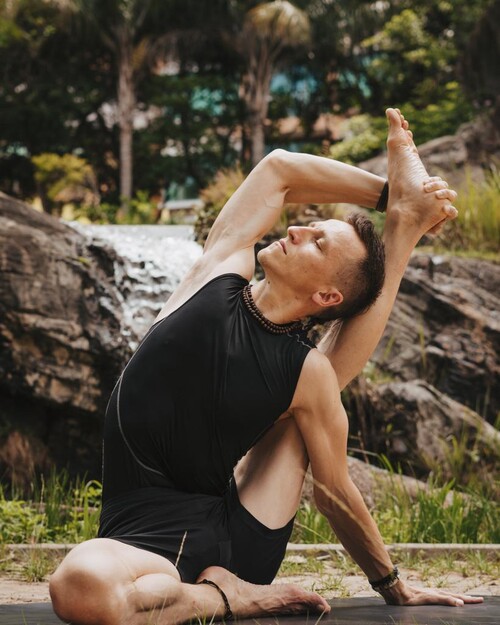 It's beautiful and harmonic flow of postures rooted deeply in yoga heritage, but with a creative sequence. The main objective of the practice is to re-connect us to moon cycles thus allowing proper rest and restoration of nervous and cardio-vascular systems.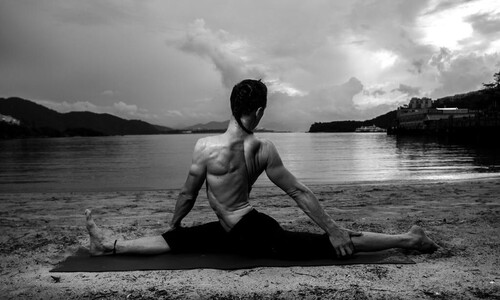 Slow and gentle flow of yoga asanas releases the tension in your muscles accumulated through the day, promotes relaxation and good night sleep. Most of the poses are done in a sitting or laying down positions allowing deep stretching without extra effort.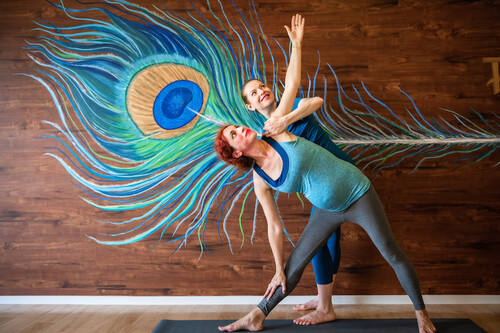 1:1 time with your instructor to focus on specific areas for your personal development or specific health issues, who will prepare a customized flow for private lessons and your practice at home.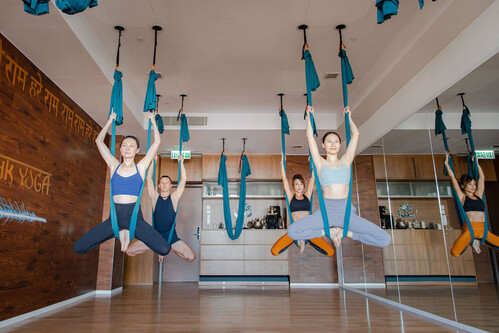 You'll be able to obtain a full body workout without any discomfort.
Aerial yoga class will definitely help you to safely stretch your muscles and tendons. Being suspended in the air gives you more space to move. This means you'll be able to perform yoga poses that you can't do on the floor. It also helps burn calories through the balance it takes to stay control in the silks. Being suspended in the air requires a stable core as you change positions in the air, studies show that aerial yoga rivals the effectiveness of aerobic exercise.
Our studio offers a range of different techniques and methods to awaken a natural body's ability to restore and self-heal.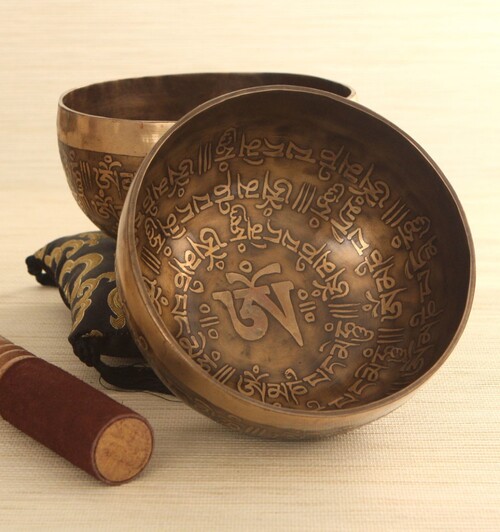 Tibetan singing bowls are very ancient tool to achieve deep state of meditation even for unprepared people. Their specific vibration and sounds help the mind to relax, clear thoughts and calm its frequencies to a very healing and peaceful state.
When it's done one on one it has much stronger effect as the person is fully surrounded by the bowls. Also during a private session the traditional meditation can be combined with vibrational massage using the power of the bowls or with aroma therapy by request. Some couples like to experience this together as their energies are aligned in the process. Also it's great for parent-child / siblings bonding time or close friends seeking spiritual experience together.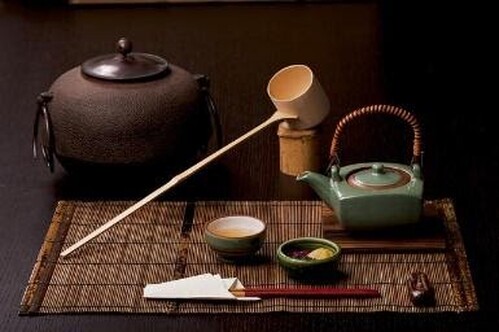 Each week we will have a different type of tea with her own story, which will be our medium to go deeper into meditation state, learn and taste cultures and stories of different places. It's suitable for people who enjoy tea and want to integrate meditation in their daily rituals.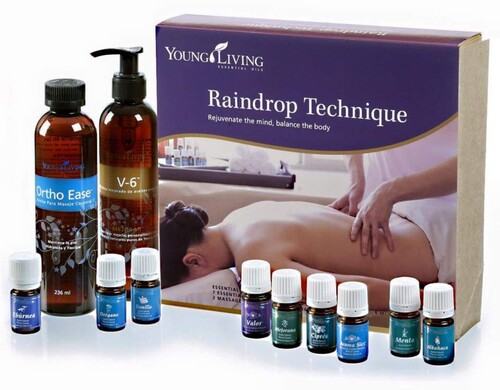 Raindrop is a method developed by Dr. Young from 'Young Living'. This technique uses therapeutic grade of essential oils to stimulate Vita flex points on the feet and the spine, which improves circulation, detox the body and align the energies.

Very light feathering strokes are used during this therapy helping to relax and recharge.
The power of the pure essential oils (9 of them are used during the treatment) helps to ease back and lower back issues, relax tense muscles after sports and also safely release emotional strain.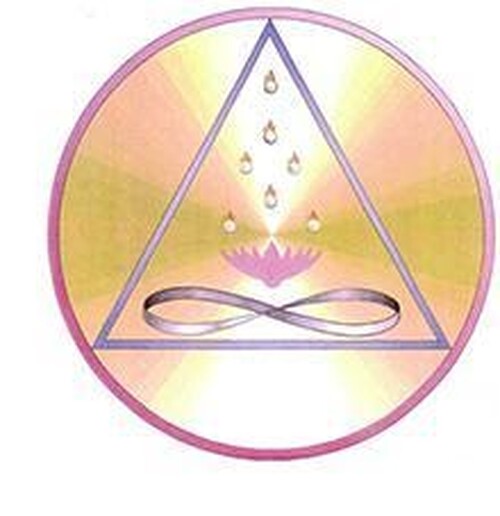 Sekhem is an Ancient Egyptian healing energy, channelled through an initiated practitioner. In a spiritual sense, the word Sekhem means 'might' or 'authority' and is linked to Sekhmet, the lioness-headed Goddess of change and destroying what no longer serves you.

Sekhem is a very powerful transformational force in energy healing.
Some of the benefits of Sekhem are: Assist us in manifesting our goals and healing our bodies. Increase our psychic powers and abilities to see energy. Increase our feeling of aliveness by bringing us more fully into the present. Increase awareness of who we are and about our relationships.
Yoga has many forms and ways, actually we want all our life to become a path of yoga. Despite the fact that the classic Yoga was invented by men and for men, nowadays there are lots of beautiful practices offered specifically for women, which we would like to share with you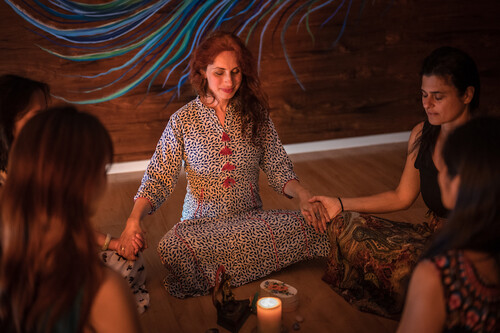 Various practices for women with different practicioners, monthly workshops on energy, chakra alignment, ecstatic dance, yoga dance and chant and many more.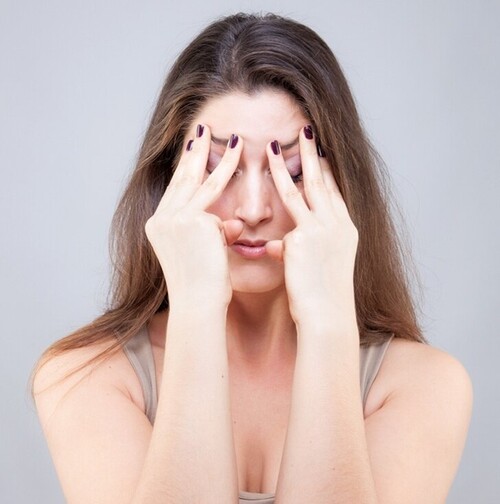 Face Yoga is a program designed for women to use some yoga asanas and self-massage to strengthen face muscles. It doesn't start with the face directly, but first works with posture, shoulders and neck to improve blood and lymph circulation around the face. Also it helps to remove tension and signs of stress from the face.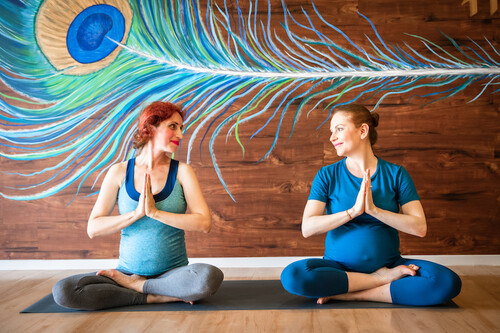 Motherhood Support Circle
We are meeting weekly for Gentle yoga, suitable for pre- and post- natal conditions, deep relaxation and meditation with singing bowls and discussions related to different stages of pregnancy, life with infants, breastfeeding, sharing birth stories.
We offer kids activities weekly in March: music, dance, yoga, meditation and art.
Groups of shildren 4-8 y.o and 9-14 y.o.
To maintain a good hygiene level we will supervise kids to wash hands before and after the class, apply spray water solution with antibacterial / antivirus Thieves essential oil blend on their hands and feet, when the weather permits, will keep the windows fully open for better ventilation and do some activities on the outdoor terrace. The studio and the equipment is also cleaned after every class with Thieves cleaner.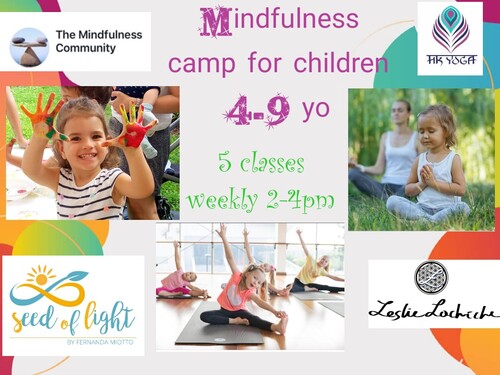 Mindful art with Leslie (mindfulness expressed through art , exploring mediums, drawing, painting and special crafts) 4-8yo.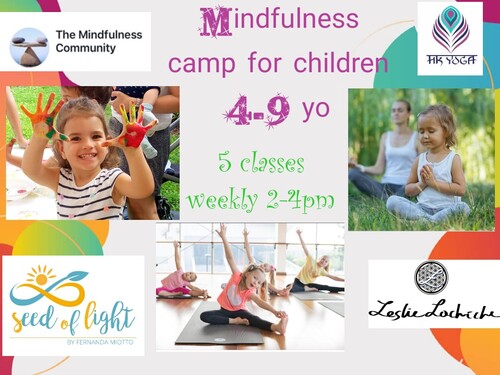 Mindfulness Practice for Kids
Mindfulness with Sherry to focus on training our Hearts & Minds to not only survive but thrive in today's world (Manage stress & Anxiety, Strengthen cognitive health & Attention, Model compassion and kindness and more)
Hearts and Minds Mindfulness Through Play, an exploration of the senses Ages 4-8
Building Resilience, empowering our youth to better manage stress and increase emotional intelligence 9-14 yo.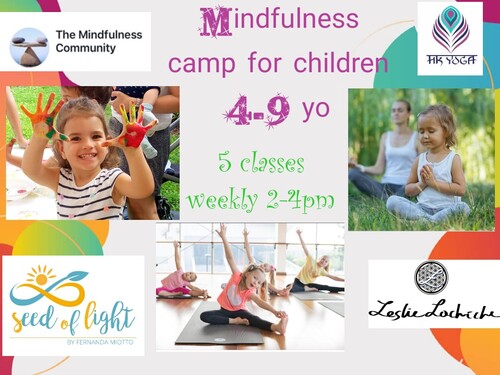 MusicArt, moviments exploration, expression through music and art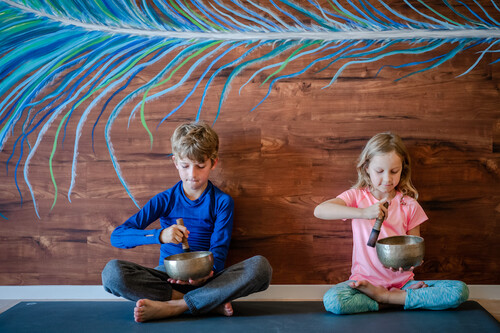 Meditation and Universe of sounds with singing bowls with Victoria Gagarina (mindfulness, learning about sound, vibration, connection of the body and mind.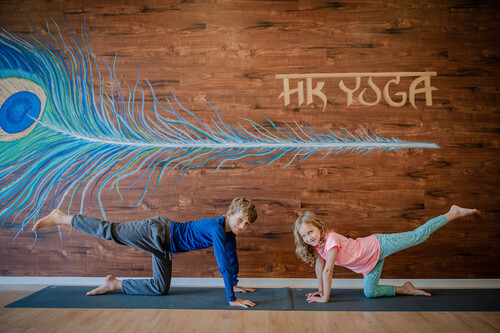 Maintain a good posture, flexibility and strength plus relaxation and meditation with Victoria Gagarina.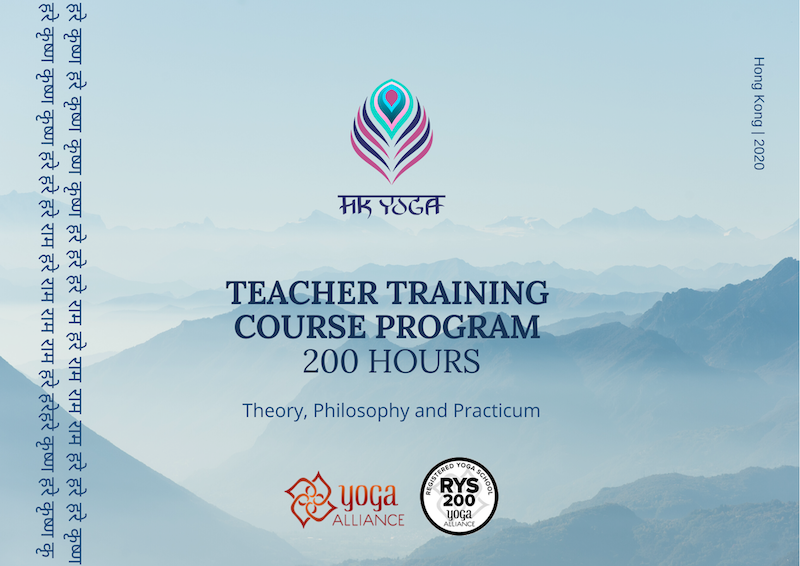 This program is primarily for those who want to move along the path of spiritual development, for those who want to immerse themselves in the practice and philosophy of one of the oldest traditions.
This program is for those who want to go beyond the capabilities of their body, increase the awareness and quality of their lives.
This program is for those who are ready to practice yoga disciplines, who want to lead a healthy lifestyle and inspire others to do the same.
This program is for those who are ready to discover inner source of knowledge in themselves and share this knowledge with the world.
The program is run all year round and designed in such a way that you can choose a convenient pace for you to complete it. Based on your work and travel schedule you can accumulate hours by attending as many classes of practice and theory as you are able to. The fastest pace will allow you to get certified in 3.5 months, but you can spread your learning up to one year
Program includes:

80 hours Technique training with Lead Teacher, 5 hours meditation & chanting, 5 hours pranayama & bandhas , 40 hours methodology, 10 hours sequence construction, 20 hours anatomy & physiology, 30 hours philosophy & history, 10 hours teaching practicum
join our Facebook or Instagram pages

Maxim got his yoga training and 500 hours certification from Hong Kong Yoga Association. He never did any gymnastics or specific flexibility trainings prior to that, but lots of active sports: football, skiing, mountain climbing. After meeting some inspirational spiritual leaders he felt that his true calling was in yoga and was amazed how quickly and efficiently a regular and dedicated practice can improve the body and at the same time clear the mind.
He is passionate about teaching his students Hatha and 8-limbs of yoga. It's not a job or business for him, but his devotional service to God and the society, which brought him to Raja (Ashtanga) yoga path.
His lessons are suitable for those who can challenge themselves, change their being on both physical and spiritual levels. He believes that if you feel comfortable during classes, it is a waste of time. True progress can be made by striving to achieve more.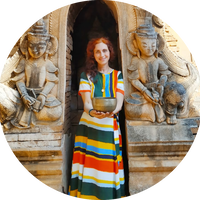 Victoria is passionate about alternative yoga practices, women circles and different kinds of meditations. She constantly studies and implements new techniques in her classes, combines western and eastern practices to enrich the experience for her students.

She has been living in the busiest cities and worked in multinational companies until she arrived to Hong Kong 6 years ago, where she found her tribe of like-minded women and unrevealed her talents for sound and energy healing and meditation. She is an organizer and facilitator of events for women in Discovery bay and Hong Kong where they revive and honor ancestry practices and develop community spirit.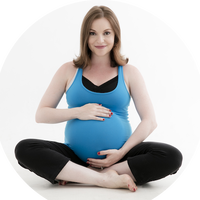 Luba discovered yoga during her corporate world days in New York. It provided her an opportunity to let everything go for one hour during the busy workday, to find quiet and stillness, and to bring focus to her body and breath. Yoga allowed her to go back to work with a clearer mind and renewed energy. The more she practiced yoga, the more benefits she reaped - her posture improved, her back pain was gone, her body became stronger, more flexible, more toned, she looked younger than her age, her skin was glowing, she became more self-aware and confident, and overall, she felt healthy, happy, and blissful! Luba's passion for yoga and her desire to help others took her on a journey to become a yoga teacher with a 250-hour teacher training at Yoga Limbs in Hong Kong followed by a 200-hour teacher training at Pure Yoga in Hong Kong. Soon after, she became increasingly interested in prenatal, postnatal, and kids yoga.
While pregnant with her first child, Luba embarked on a comprehensive prenatal training, and she's been passionate about teaching prenatal yoga ever since.

Her vision is to create a community where expecting moms can share and connect with each-other. Luba is also passionate about teaching postnatal yoga, mama and baby yoga, and kids yoga classes. She combines her love of yoga and children when she is teaching kids yoga classes, engaging younger children through movement, fun, storytelling and keeping the practice dynamic for older children while providing techniques to alleviate stress, improve concentration and overall health and vitality.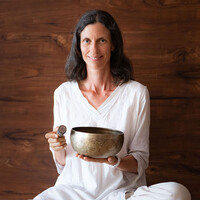 Myriam's life was transformed when she began meditating regularly. Practising yoga nidra and loving-kindness meditation helped her feel much safer, calmer and more connected to the world. In 2016 Myriam completed her meditation teacher training residential course in Goa with Kheshava at Sarvaguna Yoga and has been guiding meditations since.Myriam went on to complete intensive teacher trainings in Yoga Nidra with Meera Acharya in Goa, India in 2017 and with Uma and Nirlipta Tuli in Stroud, UK in 2018. In 2019 Myriam completed a Sound Healing training with Shiva Girish, in Goa. Myriam's sessions at HK Yoga include yoga nidra, heart energy meditation and breath centred movement accompanied by Tibetain singing bowls; a journey to deep relaxation and restoration.Myriam loves sharing her "Nidra Journey", six meditative sessions to reduce the hold of stress, anxiety and trauma; a journey through body, breath, emotions and thoughts to come back to the deep peace and joy within.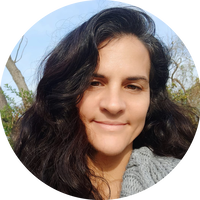 Leslie has been teaching art for children and adults in DB and on Lantau island for many years now. She is constantly studying and applying new techniques, transforming simple objects into art and craft, which in turn evolves her classes and inspire her students. She also painted the mural in our studio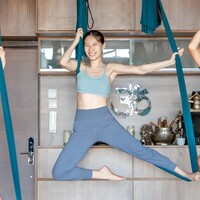 Anna began practicing yoga for better dancing skills in high school. She found that yoga not only helped her physical performance but also supported her in unifying, controlling, and balancing everything in her life. Anna loves to share with her students how to assimilate asana into their everyday living in her lessons. She is also enthusiastic about teaching adults and kids aerial yoga, which is a trendy and artistic way of practicing yoga


Qualifications & Certificates
200-hr Universal Yoga teacher training in Taipei
100-hr Universal Yoga teacher training in Thailand, Koh Samui
Yoga Alliance RYT200 instructor
Aerial Yoga instructor
Xin Yoga module one comprehensive backbend workshop
Xin Yoga module two hip opening workshop
Xin Yoga inversion backbend workshop
Evolve Yourself : 50-hour Counter Flow Immersion with Marcus Leung Pure Yoga
Professional Dancer Training Program
Anna stepped on yoga mat was in order to dance better. After taking the first 200-hr Universal Yoga Teacher Training in Taipei with Andrey Lappa (the creator of UY) she found that yoga was not only about stretching & holding in asanas, but unification, control and balance.

Anna started to teach kids yoga since 2019. She loves to stay with them, have fun and learns together.
What Anna teaches :
Universal Yoga
Hatha & Vinyasa
Inversion & back bending
Aerial (adults & kids)
Dancing (K-pop & jazz funk)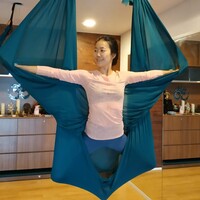 Chloe started practicing yoga in 2003 to keep her body in shape as well as improving her flexibility. Practicing yoga aroused her curiosity and commitment to the world of yoga. She appreciates more of the experience when she dives in the yoga world deeper. The first thing she will do is to look for a yoga studio nearby when traveling abroad. Her habit never stops - no matter in Seoul, London, Paris, Los Angeles…. Yoga changed not only her posture but also her lifestyle.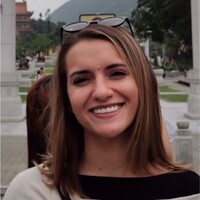 Mariella is a kindergarten tutor in DB at the moment and love kids. Her background is Dramatic Arts and Psychology. She is offering interactive acting classes for children and teens at our studio.